---
Meet The Mooltipass Mini BLE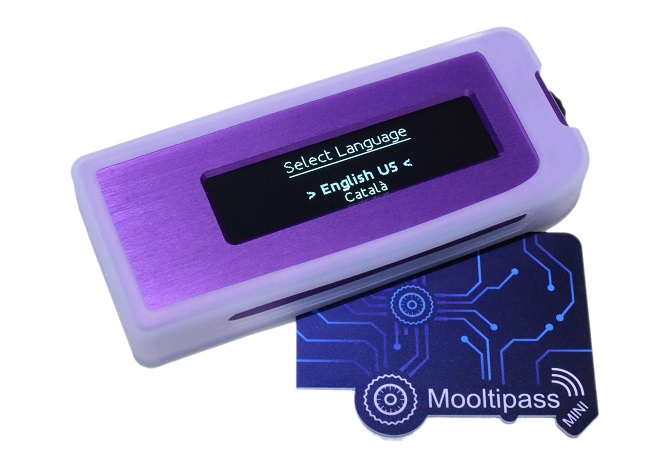 Our online lives are always expanding and along with new territory come new credentials and new ways of authentication... leading us to experience security fatigue.
The Mooltipass Mini BLE is designed to help you keep all of your credentials secure, while still leaving them easy for you to access no matter where you need them. Whether you're looking to improve your existing password management and authentication methods, or just starting to explore how to manage them all, the Mini BLE has something for you!
The Mini BLE connects to any USB or BLE-capable device (phone, tablet, computer, etc). To use it, all you need to do is insert your personal smartcard, unlock it with your PIN, and start using your device. You'll be able to log in anywhere with a quick tap on the desk or a few tweaks of the scroll wheel!

---
But What Can It Do, Exactly?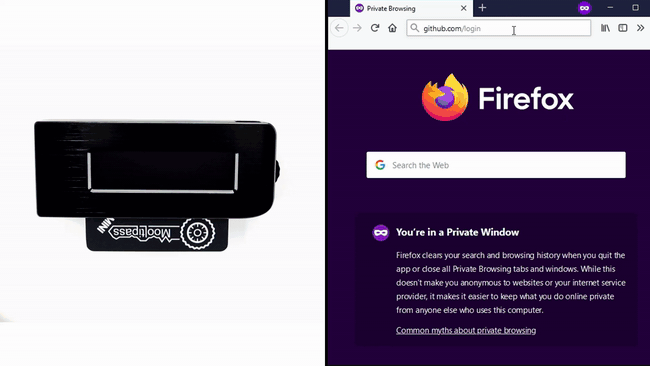 Over Bluetooth Low Energy or USB, your Mooltipass Mini BLE can:
Automatically log you into websites on Chrome, Firefox, Edge, Safari or Opera

Behave like a keyboard to type credentials or text on any device

Let you use the secure WebAuthn authentication technology

Display text and credentials on its OLED screen

Automatically log you in to your computer

Store and recall small files or notes

For more details about its other advanced features, have a glance at our user manual.
And because our device is completely open-source, the Mooltipass team – together with contributors from all over the globe – is continuously adding new features. Even after your device reaches your doorstep, you'll be able to update it securely to get new functionality.

---
The Unique Mooltipass Mini BLE Architecture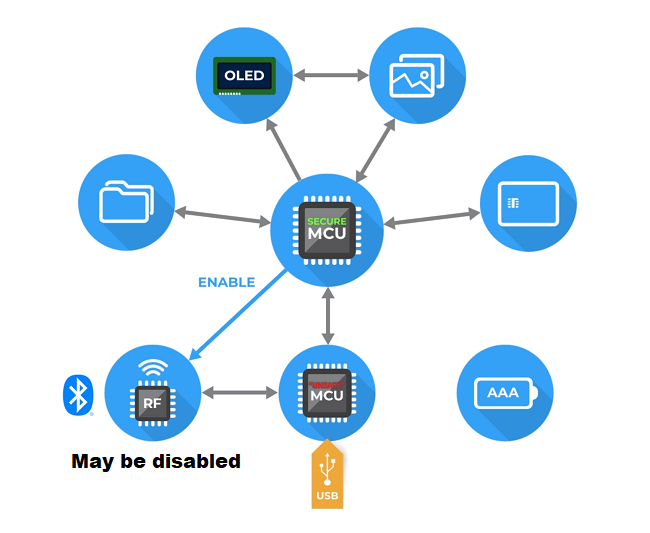 For maximum device security, the Mooltipass team decided to split our device 'brain' in two. One processor is in charge of the complex protocols for communicating with the outside world, while the other handles all security-related features. While this substantially increased our development effort, it also dramatically increases security.


---
Customize Your Security Level

When it comes to security, we all have our preferences. Some prefer letting the device do what it needs to, while others prefer to approve each operation that needs to be performed. That's why the Mooltipass Mini BLE includes both an "easy" and an "advanced" mode. The latter allows you to customize your security preferences and enables other advanced features such as credential categories.
Want to know more? Have a look at our user manual.


---
Multiple Users, Multiple Cards... I'm Lost!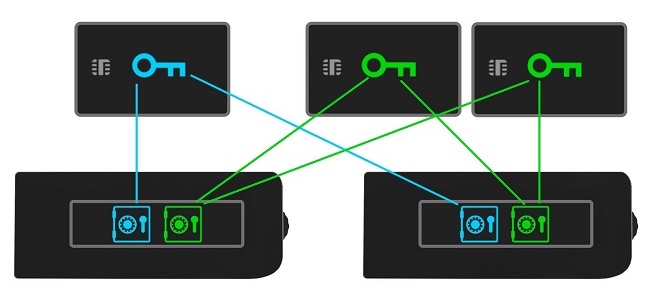 We realize that all the possibilities that the Mooltipass ecosystem offers can be confusing at first. Here's what you should know about Mooltipass devices:
One Mini BLE can be shared by multiple people, each with their own card

One person can use multiple Mooltipass Minis, the same card for all of them

Smartcards can be cloned safely without compromising security

Credentials are encrypted safely inside the Mooltipass Mini BLE

Credentials can be exported safely – backups are encrypted!

You only need to remember one card PIN to access all your credentials

---
WebAuthn Passwordless Authentication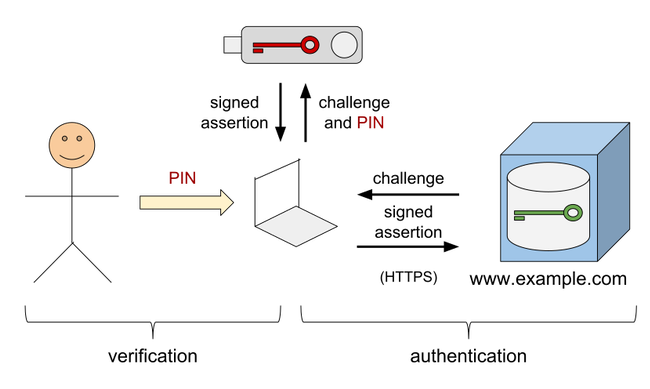 You may have heard about WebAuthn. To simplify a bit, it makes passwords obsolete by authenticating you securely with signed cryptographic challenges. You simply need to approve a prompt on the device and – ta-da! – you're logged in.
Yes, the Mooltipass Mini BLE supports it!


---
The Mooltipass Mini BLE Software Companion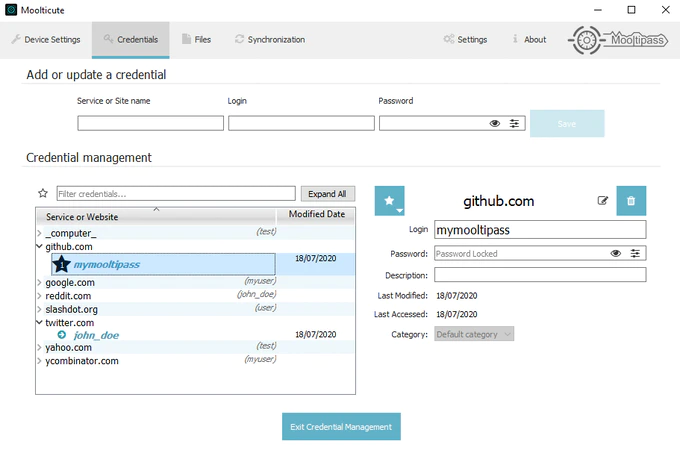 Moolticute was created 5 years ago by one of our contributors and, soon after, became the official open-source software companion for Mooltipass devices.
Among others, Moolticute allows you to:
Use native integration on Chrome, Firefox, Edge, Safari and Opera

Import, export and synchronize your credentials

Fully customize your Mooltipass device behavior

Save and recall files stored on the device

Add, delete and modify your credentials

Mass import unencrypted credentials

Update your device securely

---
Device Languages, Unicode Support

Languages are regularly being added to our device. At the time of writing, the Mooltipass Mini BLE supports English, German, Spanish, French, Slovenian, Portuguese, Croatian, and Finnish. If you'd like to help us add others, please get in touch with us!

---
Hardware Specifications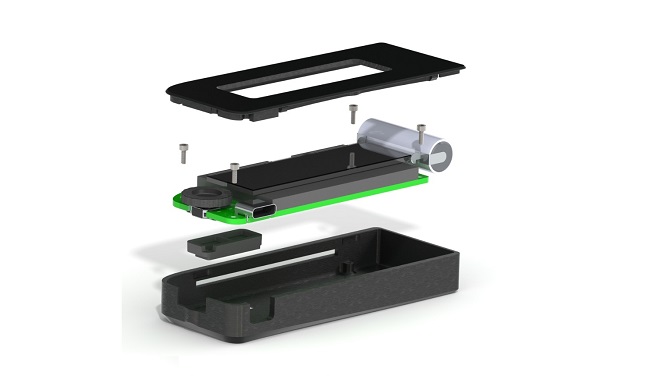 The Mooltipass Mini BLE is designed with you in mind. It is made of scratch-resistant aluminum and is small enough to be carried in your pocket. Compared to our previous device, the mini BLE includes a new ruggedized scroll wheel for an easy scrolling experience through your credentials.
The Mini BLE full specifications are:
Device Size: 89 x 35.5 x 12.5mm

Working Voltage: 4.75V to 5.25V

Battery Type: NiMH 300mAh

Connector: USB-C 2.0

Internal Memory: 8Mb

Smart Card Support: AT88SC102

True Random Number Generation

Interface Type: Clickable Scroll Wheel

Case Material: Brushed Anodized Aluminum

Display: 256x64 4bits per pixel 2.08" White OLED Screen
Please note that due to our new secure case locking mechanism, some Mini BLE devices might have a small rattling noise, which doesn't have any impact on the device longevity.
---
Notes on Shipping
Your order will be shipped from China. For customers located in Switzerland, please reach out to us directly at orders[at]themooltipass[dot]com